You've never experienced a natural fragrance like this before. Introducing Black Anise, a new-age scent that rebels against botanical reputations. A vibrant, smoky amber with star anise top notes, a black currant and cacao heart, and a tobacco base crafted by master perfumer Isaac Sinclair.
Now available in 50mL and 15mL Eau de Parfum.
shop now
introducing black anise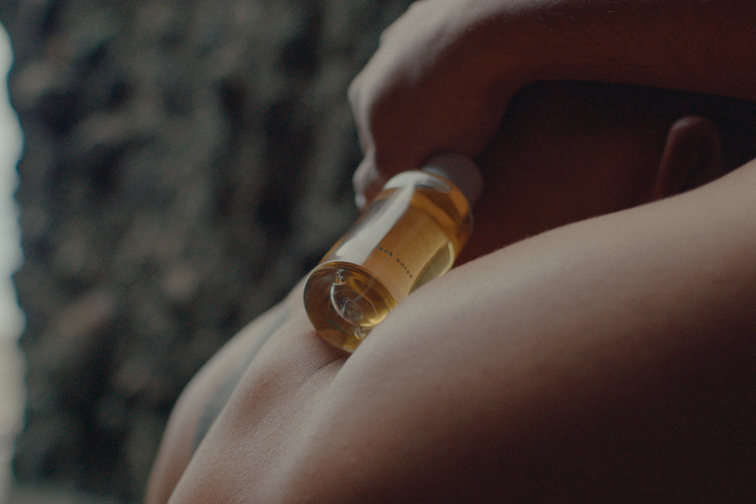 For nearly a decade, our mission has been to create the world's best 100% natural perfume without compromising on ethics or aesthetics, and in doing so, inspire positive change. Born in Amsterdam and now calling Wellington, New Zealand home, you can find our collection in a thoughtful edit of the world's top stores, across 25 countries.
read more
our story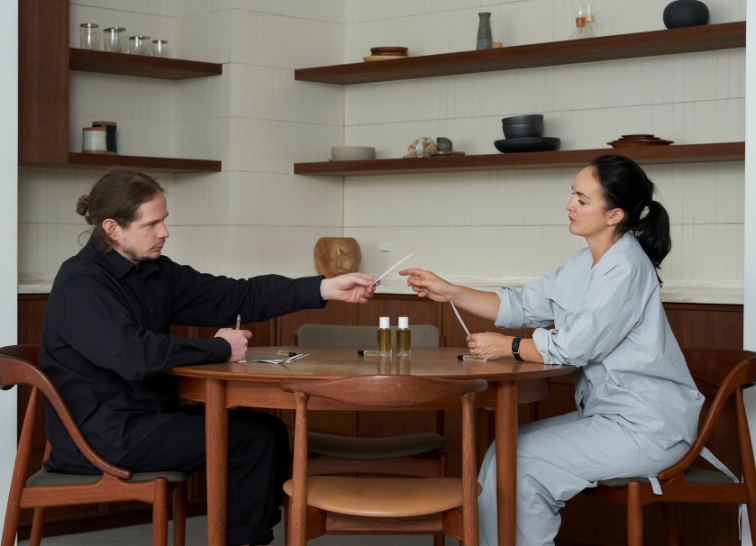 "Each spritz works with your body's chemistry for a fragrance that continues to evolve on your skin throughout your day. It's the gift the keeps giving, for both you, and the planet."

"Abel brings niche fragrance quality to the world of all-natural perfume. That means no preservatives or synthetic ingredients, just pure plant goodness."

"The 23 Best Summer Fragrances of 2023: Abel's Cyan Nori is a salty, citrus fragrance that screams summer."

"Sustainability can be in the sustainability of the packaging material, but also in environmentally friendly extraction of the ingredients and the avoidance of synthetic ingredients. Abel ticks all boxes."

"Best Clean Fragrance Winner of InStyle's Best Beauty Buys 2023: If I could capture a calm meditative state in a bottle, it would be this scent."

A creative partnership that spans a decade and several continents, Abel founder Frances Shoemack sits down with our Master Perfumer, Isaac Sinclair, during their most recent trip to Tokyo to reminisce about the early days of Abel and what the future holds for natural perfume.
read more
latest journal post:
biotech in natural fragrance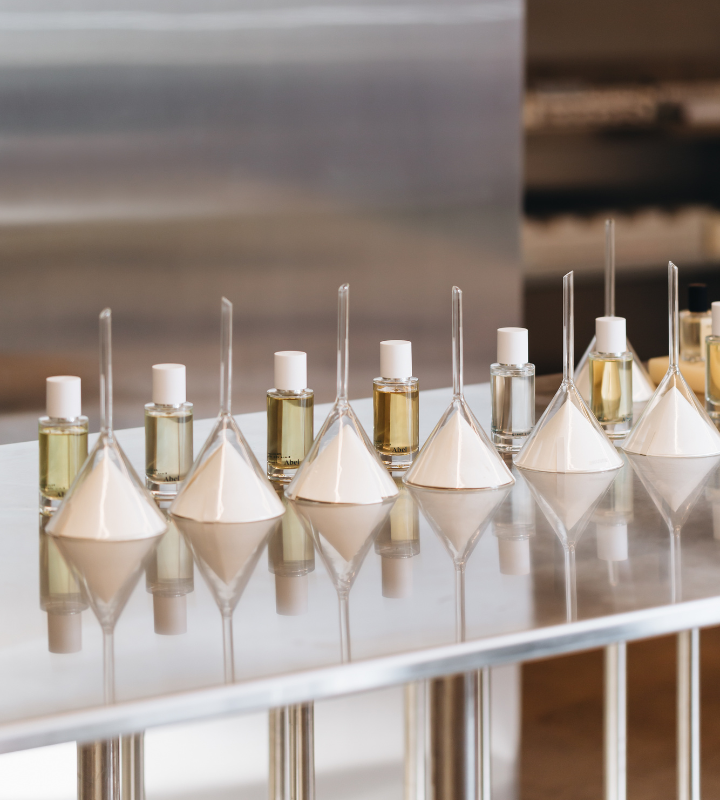 less is more
Because we owe it to nature, and it's important in everything we do, we're conscious of the impact of our creation and consumption. A perfume shouldn't overwhelm a room and a brand shouldn't overwhelm the planet. We create with intention, not excess, with one eye always on excellence and integrity over the demand for 'stuff.'
learn more