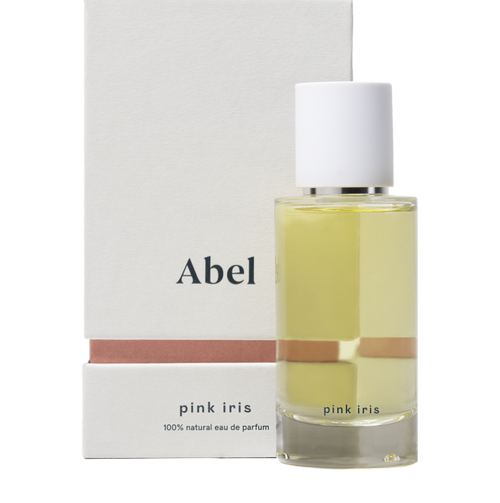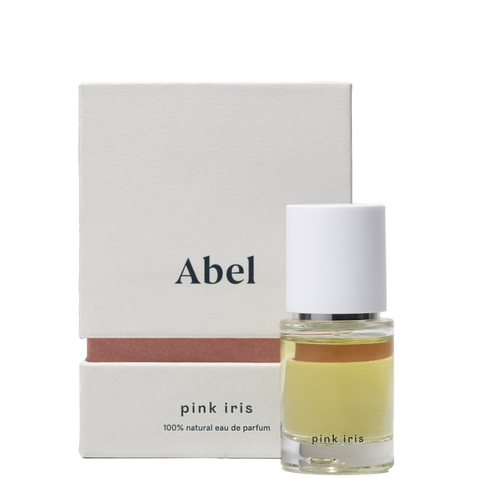 pink iris
Regular price
Sale price
€145,00
Unit price
per
a contemporary, classic floral
Silver & Editor's Choice Winner of Clean + Conscious Awards for Natural Perfume
Nose-tingling Sichuan pepper and fresh basil open this traditional floral bouquet where its namesake iris shines among a showstopping lineup of rose, jasmine, and natural musk.

top notes
sichuan pepper, raspberry leaf, basil
heart notes
orris root (iris), rose, jasmine
100% Natural
Recyclable
Ethically sourced
Low-carbon shipping
Vegan
Scent comparisons
Shipping & Returns
looking to experience our fragrances?
try a sample
scent story
Creating Pink Iris was our biggest creative challenge yet. It took us well over two years to perfect this modern day floral using only natural ingredients. Different to other fragrances in our collection, we started on the Pink Iris journey in response to customers demanding a floral scent. I had a clear vision in my mind of what they wanted - the olfactory equivalent of a gender neutral modern day trench - timeless and sophisticated - but achieving this was anything but simple.
Sichuan pepper oil – China basil oil – Comores Islands bergamot oil – Italy lemon oil – Italy grapefruit oil – Italy methyl anthranilate – *plant derived grape note carrot seed oil hexenol cis-3 – *plant derived matcha tea note frambinon® – *plant derived raspberry leaf note cabreuva oil – Paraguay linalool oil rose absolute phenylethyl acetate nat. – *plant derived honey note citronellol jasmin absolute – Egypt violet leaves absolute – Egypt lonone beta – *plant derived rose note orris butter concrete – France heliotropin/piperonal – *plant derived vanilla note vanillin – *plant derived vanilla note bezoin siam absolute tonka bean absolute – Venezuela ambroxan – *plant derived ambergris note Ambrettolide – *plant derived musk note base: food grade grain alcohol – Italy *organic (Eau de Parfum Only). INCI (potential allergens): limonene, citronellon, linalool, benzyl benzoate, farnesol, citral, coumarin, eugenol, geraniol, isoeugenol, benzyl alcohol, benzyl cinnamate, benzyl salicylate
You'll like this if you like:

﹢ Byredo Young Rose
﹢ Jo Malone Pink Peony and Suede
﹢ Maison Francis Kurkdjian Pluriel Femme
We aim to have orders dispatched within 48 hours of your order being placed. While we cannot guarantee delivery times, orders being shipped to an urban address should take 1-3 working days from shipping, rural NZ and Australian addresses are likely to take 3-5 working days.
Please note we can only process returns on fragrance that is unopened and unused, and in its original packaging. If for any reason you are unhappy with your order however, please feel free to contact us at info@abelfragrance.com.
"Lily of The Valley blooming in nature, languid summer afternoons, swimming, the sunrise, warmth stroking the body, a mirage on the ocean."

We choose natural ingredients for their olfactory beauty and therapeutic, mood-enhancing qualities. Alongside these positive reasons for choosing natural, plant-derived ingredients, there's tangible information as to why we don't use synthetic fragrance molecules derived from fossil fuels. This nonrenewable resource pollutes water and air and has links to several health concerns.
learn more
why modern, natural fragrance